MAY 8, 2015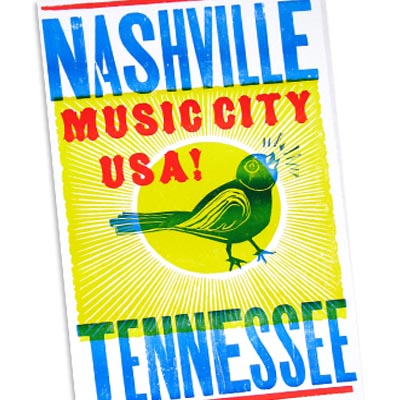 WE'RE HERE! We've arrived in Nashville, Tennessee…the heart and soul of the country music industry. Located in the rolling hills of middle Tennessee, Nashville is the state capital as well as the city of Andrew Jackson. It combines the grace and warmth of the Old South with the economic vitality of today's Sun Belt states. The state gets some ancient influence in Centennial Park, where inside the full-scale model of the Parthenon is an awesome, gigantic statue of Athena.
LOTS TO SEE. There is really a lot here to see: the Country Music Hall of Fame, the Ryman Auditorium, the Grand Ole Opry House and the honkytonk strip on Broadway offering free live music every day of the year.  With more than 180 recording studios and 5,000 working musicians, Nashville is clearly "Music City."
HELLO, KEITH? DOLLY? I called Keith Urban and Dolly Parton, to see if we could take them to lunch and get a guided tour of the area, but I had to leave messages. So far, neither one has returned my call. So, we may have to take a tour on "The Dog." (That's a Greyhound tour bus, if you hadn't figured it out already.)
WE'LL ALSO SEE…We're also going to explore "historic Tennessee." We'll see Hermitage, the home of President Andrew Jackson, and also the Belle Meade Plantation, once a world-renowned thoroughbred farm and a beautiful example of Greek-Revival Antebellum architecture. Other historic sites we'll visit include the spot where the Battle of Franklin was fought…the 5 bloodiest hours of the American Civil War. We'll try to comprehend the challenge of what it took to survive the fighting, bury the 9,500 dead and reconstruct citizens' homes and lives after this epic battle.
AND THERE'S MORE. The list of places to visit and things to do goes on forever. We'll be here for a full week, and we're going to see as much as we can. As we travel on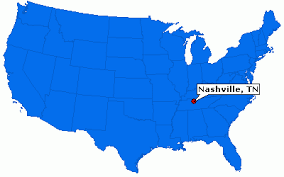 our Journey across America, we often choose to be leisurely and just enjoy the beauty of our surroundings. But here in Nashville, we plan to strap on our cameras and be tourists so we can record some Americana and history for you. Lots of posts about this area will be coming soon.
LOTS OF PHOTOS AND POSTS ABOUT NASHVILLE WILL BE COMING SOON. VISIT US AGAIN, WON'T YOU?